MD59 Threadpiece – Male Straight Thread OD Tube
For Questions, Sales & Support:
Call (267) 222-8900
Product Description
MD59 Threadpiece – Male Straight Thread OD Tube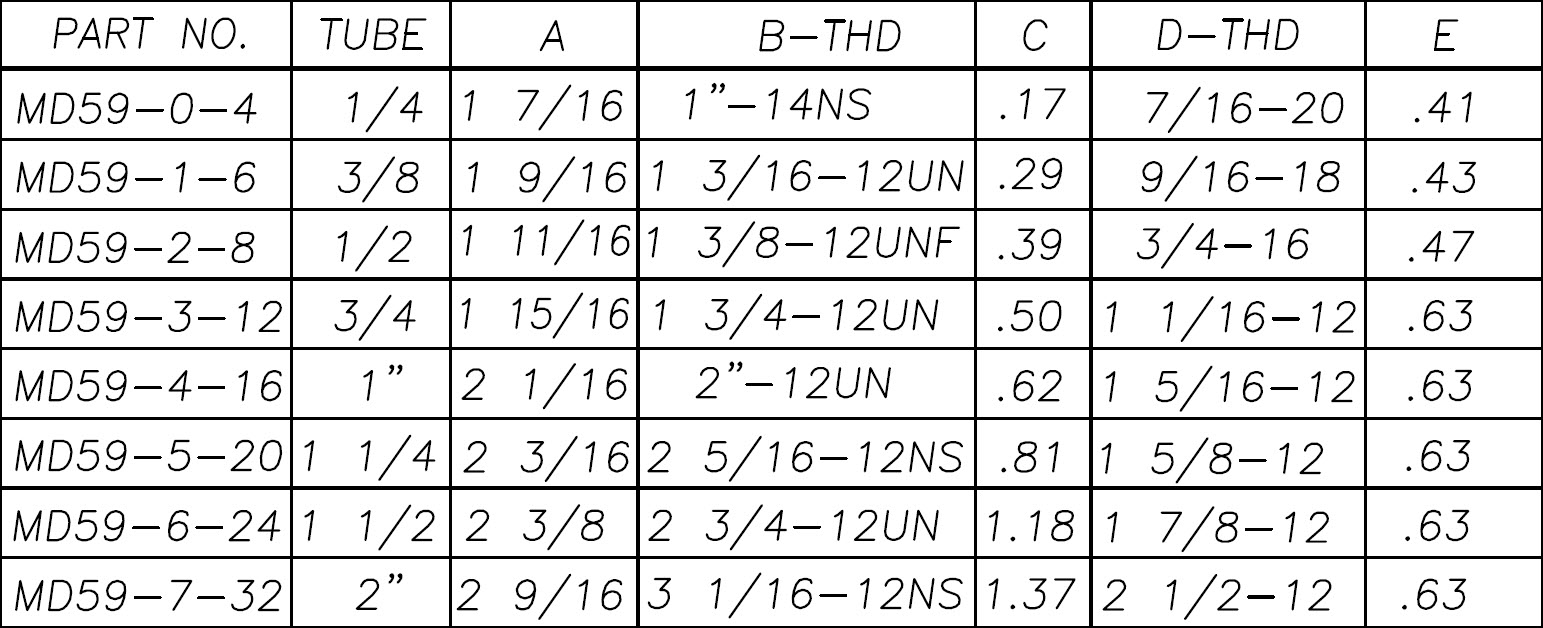 Dimensions subject to change without notice.
Standard Materials: NICU, Stainless Steel, Steel and CUNI.
Other materials available upon request.
For O-Ring sizes and materials, see O-Rings Engineering Data below.
Reducing fittings available, consult factory.
*Straight Thread I/A/W SAE J1926/2 Specification.
For working pressure ratings of straight thread end and torque values, see Engineering Data below.
Click below to view or download Product Data:

MD59 Threadpiece – Male Straight Thread OD Tube
Click below to view or download Engineering Data:
About High Pressure Fittings Flat Faced Seal (FFS)
Sil Braze Information
High Pressure Fittings Engineering Data
High Pressure Fittings O-Rings
Welding Information